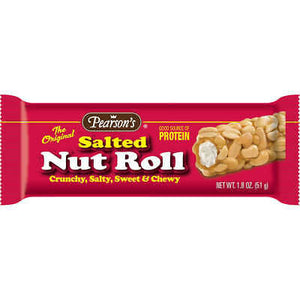 The Salted Nut Roll was introduced by Pearson's during the Great Depression in 1933, a year after the PayDay bar was first introduced.

Creamy Vanilla nougat center, drenched in golden caramel, and rolled in roasted peanuts!
Perfect pick me up whether you need a quick bite on the bike, need to fuel your errands, or want to extend your outing when the fish are and about! 
1.8 OZ.